Michael Boysen, MUHS Sports Medicine
Welcome to Sports Medicine! This is my 26th year as a Sports Medicine Teacher and Athletic Trainer at Mingus Union High School!
I am a graduate of the University of Northeren Colorado, where I majored in Athletic Training and Physical Education. I hold an Arizona Teaching Certificate and an Arizona License to practice Athletic Training. Prior to arriving at Mingus I worked in Physical Therapy for 3 years in Colorado Springs and before that, completed a 1 year internship with the Denver Broncos Football Club.
As always, I look forward to working with the students of Mingus Union High School!
Sincerely,
Michael Boysen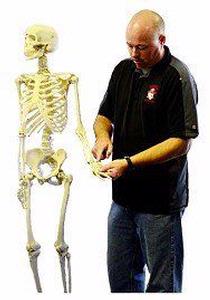 Office Hours
My office hours are from 2:30pm - 3:45pm Monday through Thursday.
My academic overtime hours are 11:55am - 12:21pm on Monday, Tuesday, Thursday and Friday.